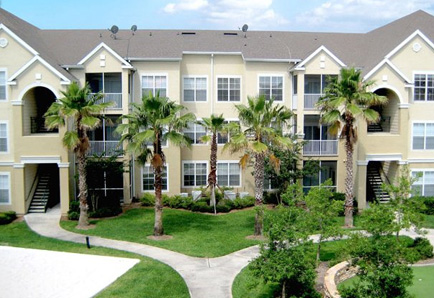 Corporate Suite Shoppe offers short-term furnished apartments in locations throughout the Jacksonville, Florida area. We have communities with one, two or three bedrooms both in downtown Jacksonville and the Southside district. We offer tastefully furnished apartments, townhouses and suites in a variety of neighborhoods convenient to your Jacksonville destination.
Many of our clients are corporate travelers needing short-term accommodations for business reasons, but we also understand the special needs of vacationers; people on an extended family visit in Florida; military personnel; visitors from overseas; and patients receiving treatment at Jacksonville medical facilities. For your convenience you pay one bill and for ease of transaction all major credit cards are accepted. And, of course, there is no charge for our booking service at (904-363-2346).
All our properties are fully furnished. Every apartment comes complete with a fully equipped kitchen with cookware and dinnerware; a full-size washer and dryer; bed linens and towels; television set, and expanded cable TV service; as well as free parking. Additionally, each property has community amenities — such as pools, fitness and exercise rooms, business centers, and playgrounds — these vary with the location you choose.